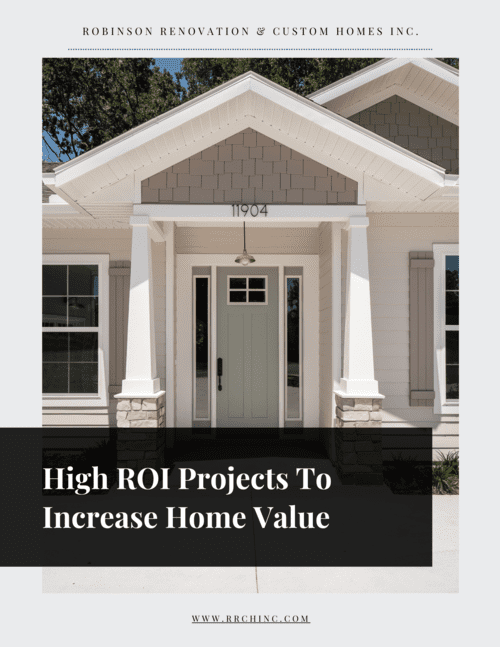 Add Value to your Home
The right project for your Florida home remodel will depend on your specific circumstances. Your home may benefit from an update to several rooms to get the best ROI for each space. Find out what project will bring your space value!
If you live in and around the Gainesville, Florida area this eBook is perfect for you.
Topics Covered:
How to Maximize Property Value 📈
What Projects Bring the Most ROI ❓
Tips for Choosing the Right Upgrades 💡
Home Improvement Mistakes to Avoid & Much More
Fill out the form below to get your eBook!⬇️